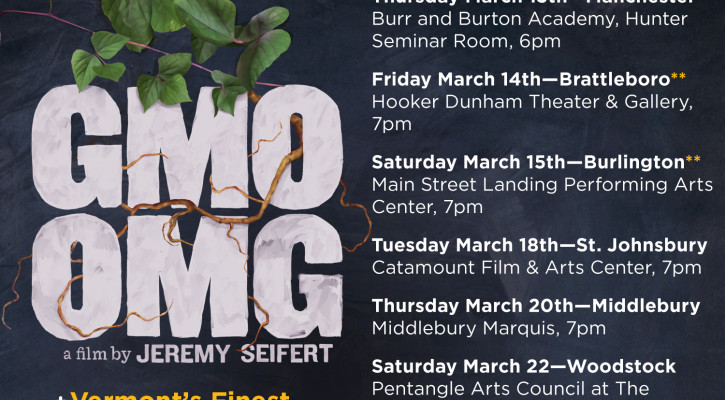 Join us for a film screening or workshop!
March 11, 2014
Interested in seeing a new documentary about GMOs? Or attending a free workshop co-sponsored by your local co-op? This week, there's lots of fun and informative events happening across the state. We'd love it if you joined us!
Film screenings of GMO OMG, a documentary by Jeremy Seifert, will be held in St. Johnsbury, Middlebury and Woodstock this week. For more information about times and locations, click here.
The free workshop series continues this week in Brattleboro. At this workshop, the VT Right To Know coalition will give customers the tools they'll need to navigate the current marketplace, affect the change necessary to create a new GMO-free marketplace, and to pass a GMO labeling law in Vermont. For more information about times and locations of these workshops, click here.
We hope you can join us for one of these events, where you can learn more about GMOs, where the labeling campaign stands right now, and how you can get involved to help pass H.112!