Writing a Letter to the Editor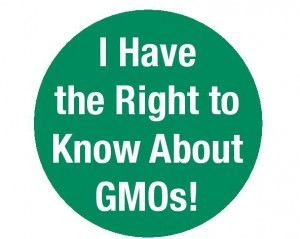 Vermont is due to have labels on genetically engineered products on July 1st, 2016.
Get your friends and neighbors talking about GMOs- the labels, and the grassroots power that made them happen!
Start a dialogue in your community by submitting a letter-to-the-editor to your local or regional newspaper. Here are some tips, talking points and instructions for submission to the larger state papers.
Please email falko@vpirg.org to let us know when you've submitted your letter.
Tips on writing letters to the editor:
Media outlets can sometimes get hundreds of letters each day, especially if there is a hot or contentious issue in debate. Here are a few tips that will ensure that your letter rises to the top of the pile
Keep it short and to the point
Most newspapers only print letters that are 250-300 words long. Going over a newspaper's limit will likely mean your letter won't be published. Short and to the point is better – jump right in and tackle the subject matter head on
Tell your story
Readers will connect with a personal story better than they will a letter that's just dry facts. Personal stories that connect to a political issue are best (Ex – "I support health care reform because I lost my job and my insurance"). Use reputable facts or statistics to support your anecdotes
No jokes or attacks
Unless you are a professional comedian, jokes or gimmicks in letters to the editor usually don't work. Stick to your story and the facts, but don't sound stuffy or preachy.
Include all your contact information
Newspapers often need to verify that the letters are genuine, so include your full name, town of residence and your daytime phone number. Also, if you have a title that relates to the subject matter of the letter, such as being the owner of a local business or the executive director of an organization, include that under your name at the bottom of the letter. Be ready to pick up your phone, as the news outlets usually call back within a day or two.
Make it easy
Email is the preferred way to send in the letter. Don't include it as an attachment; paste it right into the body of the email. Be sure to include a subject header that notes this is a letter to the editor and what the subject matter is (Ex- "Letter to editor: Support Health Care Reform").
Where to submit letters to the editor:
Please send your letters to your LOCAL paper for the best effect. Be sure to include your name, address & phone number!
Burlington Free Press: letters@bfp.burlingtonfreepress.com
Times Argus: http://timesargus.com/section/OPINION03
Rutland Herald: http://rutlandherald.com/section/SERVICES07
Bennington Banner: news@benningtonbanner.com
Brattleboro Reformer: news@reformer.com
Seven Days: http://www.7dvt.com/feedback