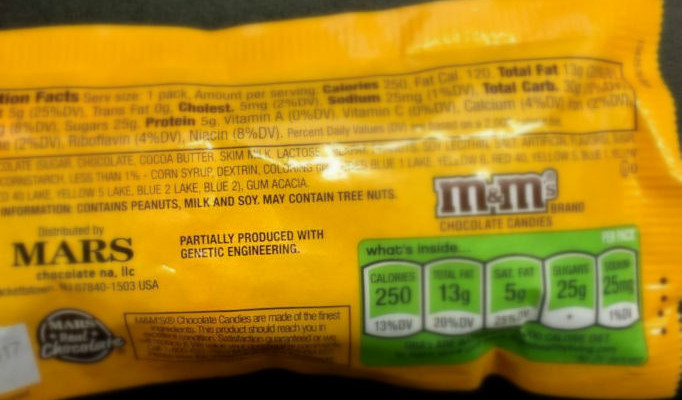 General Mills, Kellogg, Con Agra, and Mars will label Genetically Engineered Foods in the U.S.
March 24, 2016
Over the past week, four of the nation's largest food manufacturers have announced that they will join Campbell's in labeling genetically engineered foods sold in the United States to comply with Vermont's upcoming GMO labeling law.
Food giants General Mills, Kellogg, Con Agra, and Mars made their announcements after a bill to eliminate Vermont's GMO labeling law failed to advance in the US Senate last Wednesday. Vermont's labeling law, Act 120, is set to take effect on July 1st, 2016, and all four companies say that they will label their products in accordance with Vermont's law. Campbell's announced in January that they will be labeling all their products sold in the US and called for a national mandatory labeling standard. These announcements signal a momentous shift in the national conversation, and undercut industry talking points that labeling food would drive up costs to consumers.
General Mills U.S. Executive Vice President and Chief Operating Officer Jeff Harmerning stated, "We can't label our products for only one state without significantly driving up costs for our consumers and we simply will not do that.
The result: consumers all over the U.S. will soon begin seeing words legislated by the state of Vermont on the labels of many of their favorite General Mills products"
In a statement on their website, Mars discussed their plans saying "In 2014, the state of Vermont passed a mandatory genetically modified (GM) ingredient labeling law that requires most human food products containing GM ingredients to include on-pack labeling as of July 2016. To comply with that law, Mars is introducing clear, on-pack labeling on our products that contain GM ingredients nationwide."
On Monday Kellogg stated that they will comply with Vermont's labeling law, and that some product labels nationwide will include the words "produced with genetic engineering".[i]  Con Agra followed suit with an announcement soon after. All four manufacturers called for Congress to act to pass a uniform national standard for GMO labeling when they return from recess in early April.
It is expected that Vermont's labeling law will remain a front burner issue for the Senate as July 1st and Vermont's labeling law draw closer.