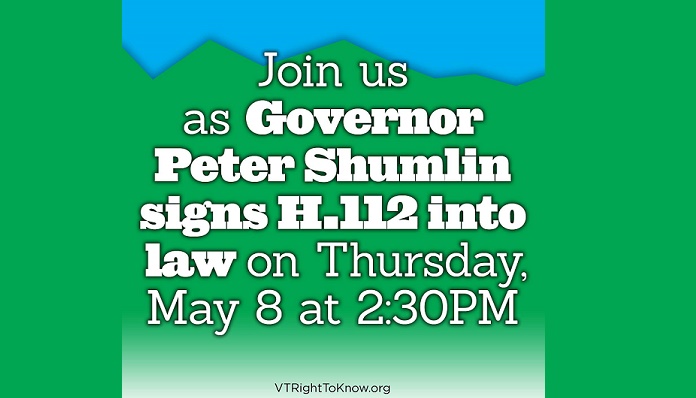 Bill to be signed on May 8th!
May 1, 2014
On Thursday May 8th at 2:30 Governor Shumlin plans to sign H.112 (Vermont's GMO labeling bill) in to law on the steps of the State House. We hope that you will bring your friends, family and a picnic lunch and join us in Montpelier for this historic moment! It's time to celebrate!
For those of us who have spent the past couple years working on this campaign now is the time to come together and celebrate our victory! Everyone is invited and we can't wait to see you there.
We will be in touch with more information and the possible rain location when we know more. Thank you for being part of this incredible campaign, you helped make history!