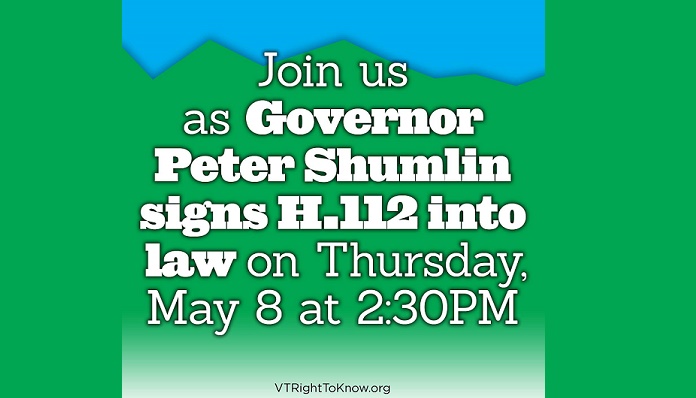 Celebrate the bill signing! Join us in Montpelier, or online!
May 7, 2014
Join us tomorrow to celebrate Vermont becoming the first state in the nation to require labeling of GMO foods! The festivities will kick off at 2:30 on the State House steps where Governor Peter Shumlin will sign Vermont's no strings attached, GMO labeling bill in to law.
After the bill signing stick around to celebrate this incredible campaign! There will be live music by Bob Stannard and others, Ben and Jerry's will be scooping free ice cream and High Mowing Seeds will be distributing seed packets.
Bring family, friends and a picnic lunch and celebrate this historic moment with everyone from the VT Right to Know team. Check out our event page for the latest details on the event, hope to see you there!
If you are looking for parking in Montpelier click here, and if you have questions on the day of the event you can call Cat at 802-359-3330. For those who can't make it you can find a live stream of the event here!