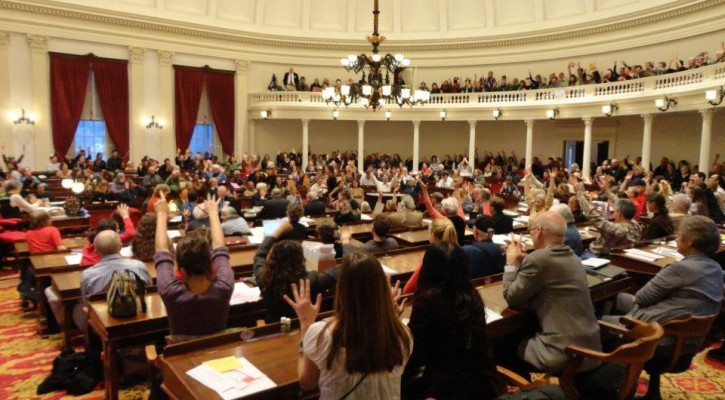 Bill Heads to the House Floor!
April 23, 2014
On Tuesday, the House Agriculture Committee voted 9-2 and the House Judiciary Committee voting 7-4 in favor of concurring with the Senate version of H.112! The House Appropriations Committee also noted their approval of the legal fund as set up by the Senate. Vermont's "no strings attached" GMO labeling bill will now go to the House floor this afternoon for a possible full vote of the House of Representatives.
This it it! If the House votes to concur, then the bill will head to the Governors desk for his signature! For more information about Tuesday's vote, check out the news coverage from WPTZ and the Burlington Free Press.
For those that wish to join us in Montpelier, we expect the House to convene at 1:00pm. If you can't make it, you can tune into the VPR live stream or make sure to check our facebook and twitter for the latest news!
As always, thanks for all that you do!